frequently asked questions:
---
If you have a question about a product or order, please email me at [email protected] with your order number!Q: When will my order arrive?
A: I ship out orders every Thursday, Estimated delivery from the shipment date is 3-5 business days for US orders, and 7-21 days for international orders.Q: What program/tablet do you use?
A: Paint Tool Sai and a Wacom Intuos tablet. Occasionally I use an iPad/Apple pencil with Procreate.Q. What are your brush settings?
A: My Sai brush for sketching and lineart: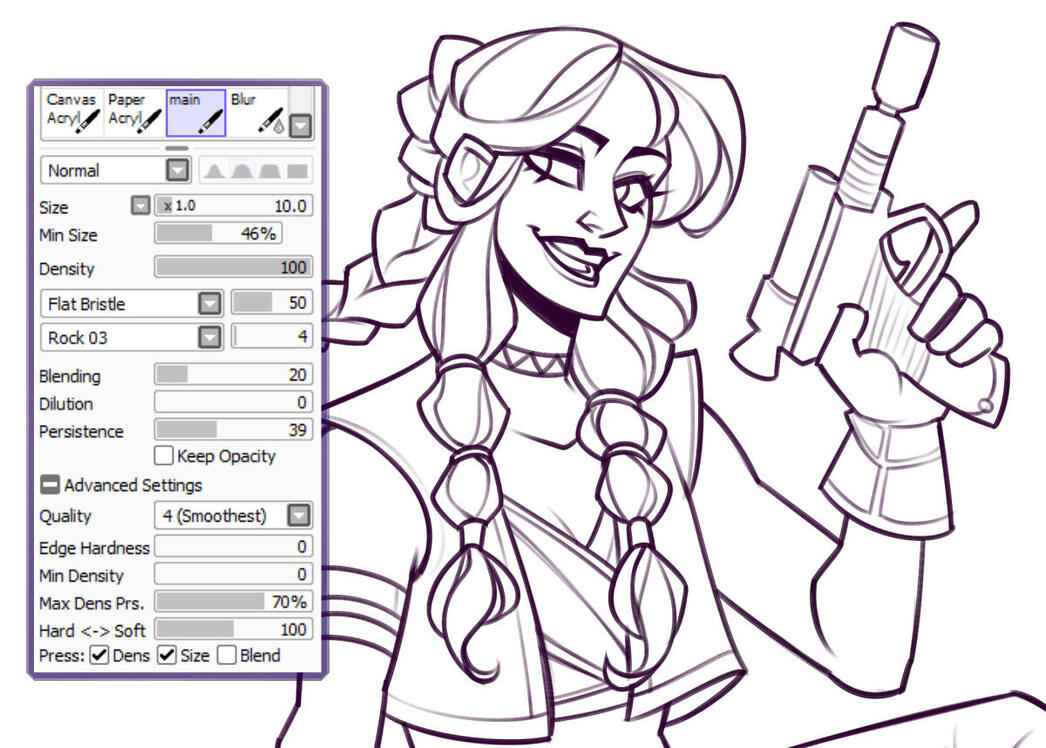 Q: Can I repost your art?
A: No, unless it's a piece of art you've commissioned from me.Q: Can I use your art for my icon?
A: Yes, if you credit me in your bio! Just please don't use any art of my OCs, those are only for me to use.Q: If I trace/copy your art, can I post it?
A: I'd prefer if you didn't. I don't mind people copying my art for practice/study, but please don't duplicate any of my pieces and post them as if they were your own.Q: Can I draw your OCs/with my OCs?
A: Always yes, I would love to see!! Just don't draw my OCs in NSFW scenarios.